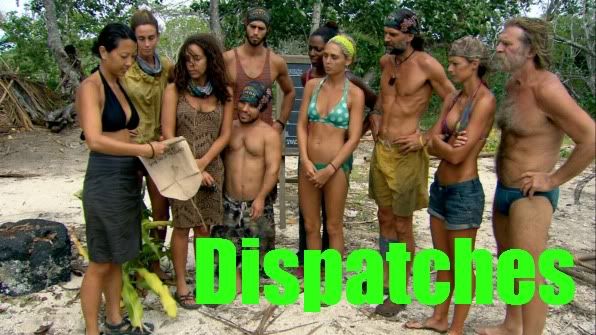 I wonder why Survivor insists on casting, like, 80% dumb people? It gets tiring writing about dumb people all the time. I don't even think they are genuinely dumb (well, Kat is, but most of them aren't) they just do stupid things. Last week Jay was all worried that the girls were playing him. Sure enough, they ignore his wishes entirely and vote out Mike. Now, all of a sudden he's forgotten about that and he trusts them again. They just told you last week not to trust them! Its frustrating to see one of the smarter players in the game be such an idiot.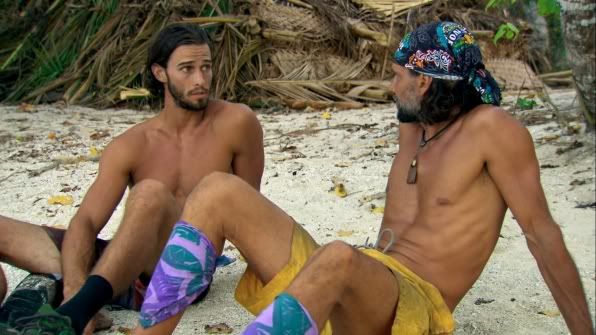 Kim seems to be getting some buzz around her lately about being perhaps one of the best strategists ever and that sort of thing. I guess history will judge her but I'm not going to get too far ahead of things. There's still some game to be played and if she doesn't win or come really close we'll probably forget about her pretty soon. That said, she definitely is running the show here pretty well and she is trying to do so with some subtlety. Though she is making the calls she seems to have her victims confued and bum-puzzled pretty well. She is also managing the trick of leading but in an under the radar way. She doesn't make speeches to groups or issue commands, she deseminates her orders through her network. She also tries to appear not to be a threat - dropping out of the Immunity challenge for cupcakes was apparently not just because, you know, she likes cupcakes. It was to show she isn't a challenge threat. Now, in general, I can't stand people who drop out of challenges for food. It drives me crazy. But as part of a strategic program - I can see her point. Meanwhile Chelsea wins the whole thing. Everyone makes Leif give her a burger for it, so she makes out pretty well. She looks like a challenge threat, maybe. But on the other hand that could also earn her some respect. If she makes the jury. Plus she legitimately hates lying to people and avoids it as much as possible. Jurors generally hate being lied to, so that could earn her some credit too. Personally, I usually prefer challenge dominating lie-avoiders to lie-loving challenge shirkers. So Kim might need to show me a little more to win my vote.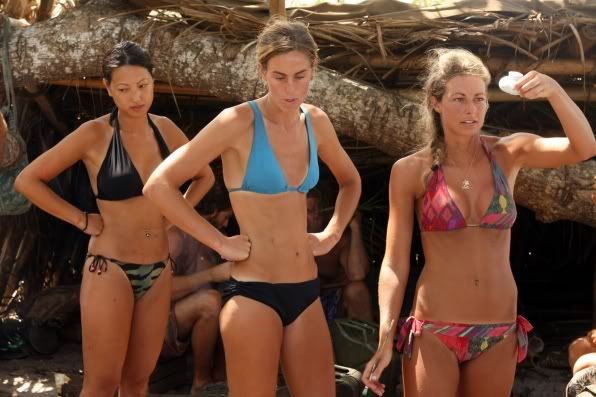 Speaking of the Immunity challenge, this one is kind of a classic. I think it goes all the way back to season three. I think it lasted 6 hours and was won by a woman, Theresa, I believe it was. Nowadays, Probst doesn't want to hang around for six hours though. He can't even be bothered to show up for reward challenges any more. Anyway, people are more than happy to drop out well before the 6 hour mark. How they drop out, when they drop out, who cheers when they drop out, though, this is all interesting information for people who aren't sure where they stand. And this is what puts Troyzan onto the fact that Kim and Co don't have his best interests in mind. First of all, Kim drops out early. So she's comfortable. Alicia drops out early too. Maybe she has reason to feel comfortable as well? Then, when he loses his balance and goes out, all the women cheer. I will give Troyzan credit - he puts this all together and comes up with the idea that he might be on the chopping block. He also sees through Kim's assurances that he isn't. So he finally sees things clearly. Too bad he didn't last week when Kim was feeding him the line that Mike was out to get him.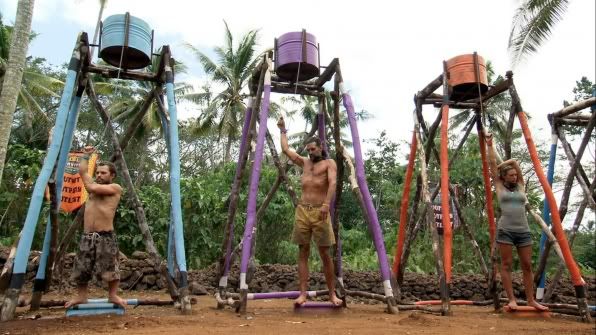 I'm happy to see that Troyzan finally does something I thought someone should do 3 episodes ago - talk to people like Tarzan and Christina and get a united group of misfits together. Unfortunately with only 10 minutes before Tribal Council to convince them of how great this plan is, he doesnt get a lot of support. Plus his number one ally Jay undermines him by telling Kim that he is going to play his idol. Honestly, can these two never get together on a plan? Considering that they were actually allies with common goals, they certainly managed to work mostly for their mutual distruction. And so Troyzan uses up his idol and dumb, trusting Jay goes home. He's not the only dumb one though. Tarzan actually thinks Kim wants him in her alliance. Leif manages, once again, to vote with the minority. And poor Christina puts her head down again and goes along with whoever, as long as its not her they're voting for. Better luck next week, dumb people!
You've ignored me all season, but I am suddenly, randomly confident that you want to ally with me! The game is afoot, am I right?
kungfuhippie@tvfunspot.com
For More Survivor: One World Island News visit:
SirLinksalot: Survivor: One World