This is where Kim grabs hold of the game I guess. I think she could have played things a little more subtley myself. She could have gotten rid of Tarzan or Leif this week, then Christina next week. Jay and Mike would still be thinking she was on their side. I'm not sure booting someone who believes himself to be your solid ally over some people who have no relationship with you at all is the best idea. Now Jay knows that Kim, at the very least, doesn't consider him an equal partner and there are still some options available to him. What Kim has in her favour though is that Jay isn't a particularly bold player. He ended up buckling under and voting Mike even though he knew Kim was making a move that didn't benefit him in the long run. I'm not sure that Jay has the balls to really play this game. And if he does, they haven't, as Probst would say, moved in a long time.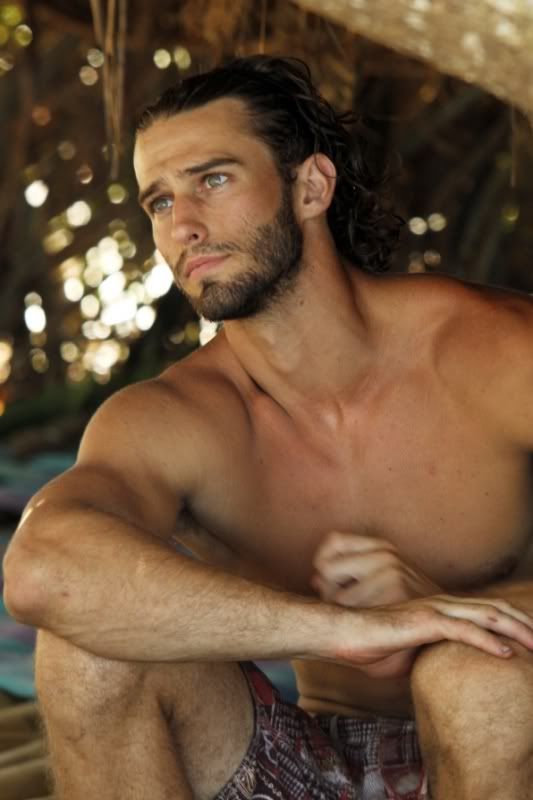 The reward challenges lately are a little pointless, given that they are designed for two groups which are randomly made up just before they are run. Individual rewards where the winner picks a few people to accompany him or her have a bit more potential for drama. The biggest news about this challenge was the return of a big name soft drink as sponsor. Its 7-Up this time rather than Mountain Dew. I'm not sure why PepsiCo decided to come back with a different beverage, but I'm sure Mark Burnett is happy to plug whateverthey bring him. And the Survivors are only too happy to do so as well. Whenever there's a sponsored challenge, everyone falls all over themselves testifying to the amazing healing powers of whatever the item is. I don't think they're getting any extra money for raving about 7-Up (seriously, is 7-Up anyone's favorite soft drink?) but I suppose if you toss out some good words about the sponsor, that's not going to end up on the cutting room floor. So if they're looking for camera time, I guess thats a good way to get some. The challenge itself involves a big slide, which is fun and its kind of neck and neck most of the way and a random side wins and gets a lot of 7-Up and a barbeque. Kim and Mike are both on the winning side, but that doesn't mean they get together to plot to make the final 2 together. In fact, Kim strategizes with Sabrina instead about booting Mike.
Part of Kim's plan involves telling Troyzan that Mike is out to get him. She has Troyzan's number for sure, he swallows it hook line and sinker. But its risky because Jay could talk to Troy and to Mike and that story isnt going to wash. I'm not really sure if that happens, but Jay is alerted to the funny business by Chelsea talking to him about in front Christina and Alicia, who aren't supposed to be in their alliance and should therefore not be privvy to any plans. But, as we see in the end Jay knowing that his alliance no longer regards him as a full partner doesn't necessarily mean he's going to do anything about it.
I have to admit I'm a little upset that Michael went this week. He was my big hope to win my office pool (an extremely faint hope, admttedly). Now all I have left is Alicia...and seriously there is no chance she is winning. Thank goodness. But why Mike? Why not get rid of Tarzan? Thats a move everyone could get behind. He's insane. He's completely annoying. He's hard to get along with it. And this is coming from the perspective of someone who has not had plastic surgery. I'm not a bitter botched boob job recipient like Chelsea apparently is. Sadly though, people are happy to keep Tarzan around since his prospects to do well in this game are so poor. Or are they? Maybe thats part of his plan! The game is afoot!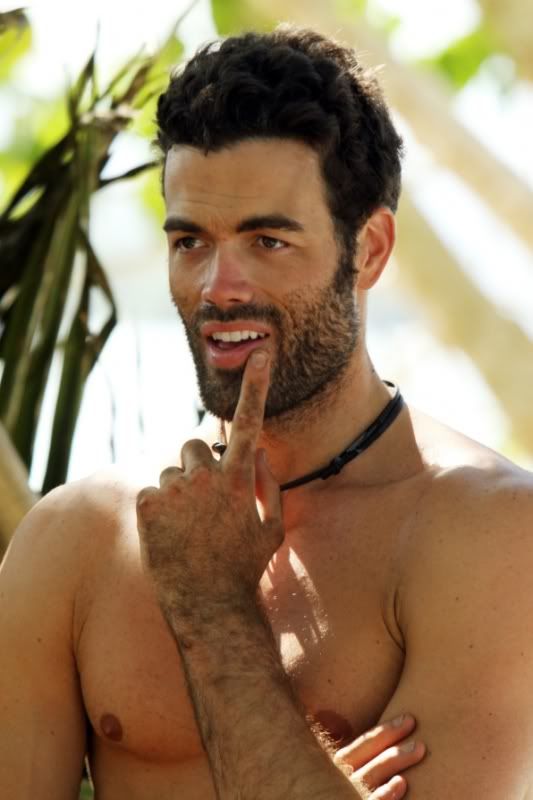 I know why you're not writing me. You had a bad experience with a kungfu master. Or a hippie. Or both. But I'm not like them. Give me a chance!
kungfuhippie@tvfunspot.com
For More Survivor: One World Island News visit:
SirLinksalot: Survivor: One World