These Fruit Loops Are Revolting
Greetings my loyal minions, Maxx Fisher here,
'Paranoia, paranoia
Everybody's comin' to get me
Just say you never met me
I'm runnin' underground with the moles
Diggin' holes
Hear the voices in my head
I swear to God it sounds like they're snoring
But if you're bored then you're boring
The agony and the irony, they're killing me, whoa!'
Something about the lyrics to that songs seem awfully familiar to me. Maybe it's because I saw them play out on my television tonight. Every year, almost every week, the HOH suffers from HOHitis. It is a disease most HOHs get in which they suffer from extreme paranoia. I wonder how many players, that did win, look back at the episodes from when they were HOH and just ask, "What was I thinking?" It happens to almost everyone and it is fantastic to watch, but more on that later.
I like Frank, really I do, but I just don't understand him. He's on the block and he tells Willie that he doesn't trust a lot of people, but he trusts Willie and Willie is key to getting votes for Frank to stay. How does this make any sense? You trust the guy that puts you in a position to go home? You need to wake up Frank (I wonder if he does).
I Always Feel Like, Somebody's Watching Me
Willie is catching a little Boogie. He thinks he can play anyone. So Team Brit & Team Janelle meet up to decide what to do and they are all in favor of getting rid of Frank, even with Britney warning against having any of Dan's players in the game. I do have to hand it to Willie, he begins to plant the seeds to keep Frank and they start to grow.
Other cracks begin to grow in this alliance. Janelle decides to work on Dan so that if Kara goes home, he doesn't come after her. Britney sees all of this and doesn't like it. She thinks Janelle wants to jump sides over to Dan. She is upset and catches a little HOHitis from Willie. She just notices that the memory wall has keyholes next to the Coach's photos. That gets her (and honestly the other 3 Coaches too) thinking that the Coaches will come in to play the main game at some point. Unlike the other 3 Coaches, Britney tells Willie her thoughts on this. She points out that there are not enough players for the number of weeks they have so of course the Coaches will play. And this folks is where Britney lit the fire that destroyed Willie's game.
Britney asks Willie not to tell anyone about the conversation. Willie then calls a house meeting with all the newbies, no Coaches allowed. They all meet up in the HOH room, with Dan, Janelle & Britney out in the backyard and Boogie sleeping. He actually slept through all this madness. Willie relays his ideas to the group with mixed results. Ian backs him up about the numbers, but Joe tells him that he is playing too fast and he is only guessing. Willie says that he KNOWS this is happening. Wil tells the group he'd just like to take a 24 hour break from game talk. This is where things spiral into the wonderfully absurd.
After the newbie meeting, Frank meets up with Brit & Willie to talk. In this gathering Willie makes fun of what Wil said and the way he said. Wil has a unique way of talking. Some would say he has a "gay" voice. Personally I think he sounds like Wyatt from Weird Science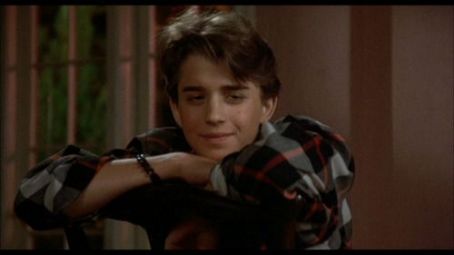 Not Actually Wil
Frank is a nice guy and is not happy with Willie making fun of Wil in a way that Franks sees as homophobic. Was it homophobic? I can't answer that. Is it mean? Very much so. Later Joe tells Frank about Willie's strategy of splitting the votes for Frank & Kara so no one in the Britnelle alliance will be blamed or targeted. This seems to be the last straw for Frank because it is just another lie from Willie who told Frank that he had all the votes to stay. So Frank tells Joe about Willie making fun of Wil. Joe then tells Wil about it. Needless to say, Wil is not happy about this and Brit tries to diffuse things. First by telling everyone Willie is a good guy and then she tells Willie all about this.
I Have Some Gas For Your Fire
She tells him that he's screwed, everyone is talking about what he did, you know, mocking Wil. Willie actually said "I never did that!" Mmhmm. All of this leads to a confrontation in the backyard. I will say that Kara was very smart. She stayed out if it and kept quiet, maybe saved herself in the process (not really). Frank & Willie start going at it. Frank calls Willie a bully & a liar. Willie denies things everyone has seen him say or do or he's admitted to them. He then says "he's a grown ass and he'll eat his Fruit Loops and smoke if her wants." Boogie gets in on the action and starts making fun of Willie and calling him a bully too. This is what a Coach does Britney. Speaking of Britney, what was she doing at this moment. She was just staring in horror. Watching one of her player destroy their own game in the second week almost all by himself. Dan even turned to Britney and said that if that was his player he wouldn't let that happen. I was almost, almost uncomfortable.
Julie talked to the Hamsters live and it was dumb & boring. Except the part where Willie looked miserable. That was great. Each of the nominees basically gave the same speech just with different words. It was time to vote.
Danielle: Frank
Shane: Frank
Joe: Kara
Ian: Kara
Jojo: Frank
Jenn: Kara
Wil: Kara
Ashley: Kara
Kara was voted out, hugged everyone and talked to Julie. She said without actually saying it, that she regretted listening to Dan to lay low. But Dan is a super Coach. Kara had some nice goodbye messages. Although Joe was a total and complete ass. Dan did tell her that he feels awful that she was voted out. I bet she feels worse.
Who Was That Masked Man?
It seems that last night the house guests were woken up a lot to view video in the living room. It seemed there was a cat burglar in the Big Brother house and the HOH would be based on what they saw on screen. Julie would make a statement about the burglar and the Newbies would need to say if he were Guilty or Not Guilty. IF you were right you moved on. If you were wrong you were out.
1. All in
2. Shane out
3. Everyone out but Wil & Frank
4. Both got it wrong, both stay
5. Both Right
6. Wil out
Frank is the new HOH
The camera follows Willie around and he is not happy. It was great. Once we get back from commercial Julie tells everyone that the Coach's game has changed. I assume most people thought they would be in the main game now, but not so. This week the winner of the Coach's Challenge has 2 options. They can give one of their players safety, like Ian had this week. Or they can trade one of their players for any other player, other than the HOH, Frank. And that my friends is an actual wrinkle in the game. Unless of course the Winning Coach chooses not to exercise the option
I leave you with this, my Dark Knights, is anyone else amped about the new Batman movie? I will be at the first showing on Saturday morning. Who gives a crap about Big Brother at this point, I am all about Batman. A dark avenger that uses the shadows to carry out his plans. Wait a minute! Is Willie Batman? Naaaah. I think there's a height requirement.
Later Minions
If you would like to be alerted to new Big Brother 14 Articles & Polls you can follow me on Twitter for the latest updates
HERE
If you've got that burning itching feeling after reading this you can contact me at
Maxx@tvfunspot.com
For More Big Brother 14 News visit:
SirLinksalot: Big Brother 14