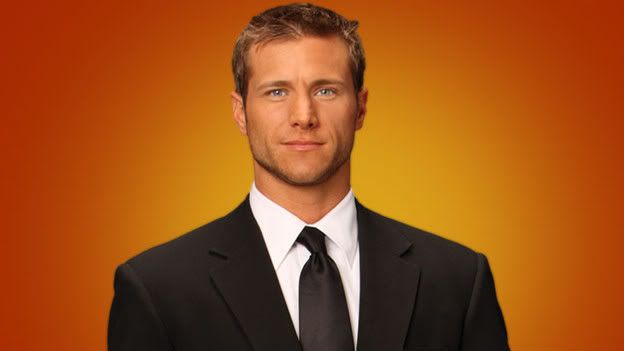 Jake Pavelka
DANCE PARTNER: Chelsie Hightower
Sorry ladies, he's taken.
As the handsome commercial pilot and most recent single guy looking for love on ABC's The Bachelor, Jake Pavelka has the reputation as an honest guy with an open heart. He has been a fan favorite since viewers were stunned when Jillian rejected him right before the hometown dates on the previous season's The Bachelorette.
With a positive outlook on the experience, Jake won over the hearts of many and met his match as he narrowed 25 lucky bachelorettes down to one this past season.
An accomplished pilot, Jake grew up in Denton, Texas and attended University of North Texas and Embry Engineering University for Aerospace Science. He became an airline captain flight instructor at 23. On his days off, he has fun flying acrobatic planes and woodworking at the home he owns near Dallas.
Now this handsome aviator had landed on the Dancing with the Stars stage. Ladies and Gentleman, please return your tray tables to their upright position and buckle up for a sexy ride as Bachelor Jake soars once more, this time on the dance floor.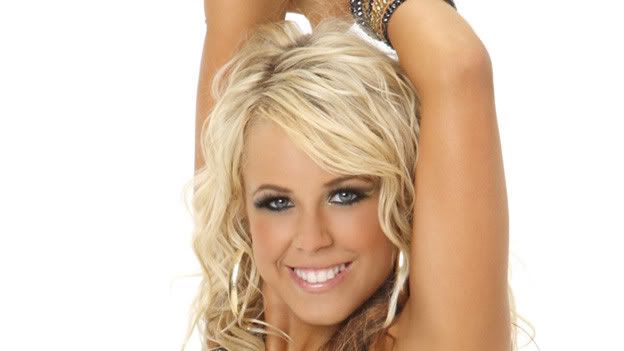 Chelsie Hightower
CELEBRITY PARTNER: Jake Pavelka
BACKGROUND:
We're all pretty impressed that Chelsie has accomplished so much at such a young age. Do you realize that ever since she began competing at a high-level in ballroom, Chelsie has been in the finals and ranked as one of the top three couples in the country?! Not bad. Not bad at all.
In 2006, Chelsie was a finalist on TV's So You Think You Can Dance where one judge said, "You move so well, you could make a mannequin look good." That's good news for some of the guys around here who look quite wooden whenever they try to bust a move.
Chelsie has been helping other learn to dance since she was 15. She moved to North Carolina to teach and would fly to New York on weekends for lessons. She has been teaching at Center Stage in Utah where she's helped many students win national titles. She also teaches abroad. As busy as you are, Chelsie, we're so glad you found some time to do a little Dancing With The Stars!
ACHIEVEMENTS:
U.S. Representative to the Worlds - 2005
U.S National Standard Finalist - 2005
International Latin Finalist - 2006
10 Dance National Youth Champion - 2005
PRIOR CELEBRITY PARTNERS:
Louie Vito
Ty Murray
Credit: ABC.com