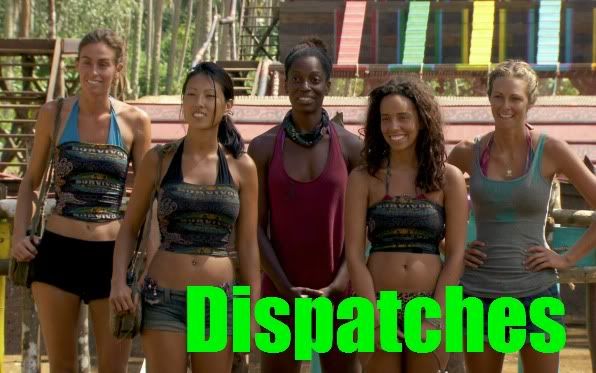 So, finally Tarzan goes out, just as he was starting to show some nascent strategic abilities. Which, I guess, is exactly why they got rid of him. He's probably going to point to the fact that he lasted longer than any of the men as evidence of his superior gameplay. However, I would say the opposite is true; its only because he was he was so bad that he lasted this long. As soon as he actually started trying he got the boot. Christina has used the same strategy. She still hasn't made any effort whatsoever to improve her prospects and she's still there. This is the story of a lot of this season's players, but its just too little too late for Tarzan. He needed to try to develop some real relationships earlier in the game so he might have some trust built up. As it was his scheming was found out immediately. That and for some reason the old panties on the head gag failed to amuse (cue Kat's tears) If that was for comic effect, my advice to you Tarzan, is know your audience. That was doomed to failure. If it was to establish that you are losing your mind so that you could incur some sympathy - these are some icy cold women. That's not going to work either. The whole panties on the head thing was ill advised at best. But Tarzan hasn't really been known for his terrific instincts. His passionate defense of Colton's racism springs to mind as another of Tarzan's cluelessness. So. Not super surprised to see him go.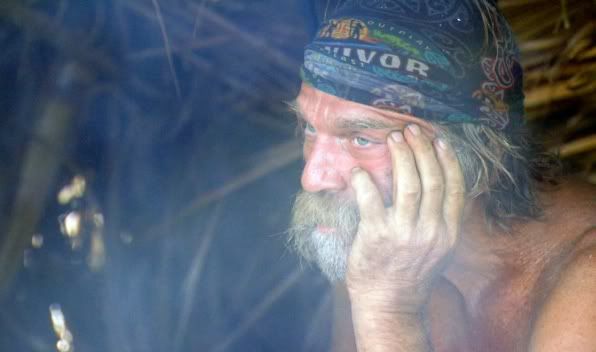 So, with the finale looming, its time to look ahead and examine the chances of the final five females:
Will win if :
- people think she's a nicer, less-lying version of Kim
- she can come up with some really awesome answers that make the jury feel better about themselves
- she's up against some really bad competition
Won't win if:
- she is seen as Kim's lapdog by jealous jurors who thought they were Kim's lapdog
- she uses her time before the jury to talk about how great Kim is
Will win if:
- She's up against Christina and surprise replacement player Joseph Stalin
- everyone likes hateful bitches more than I thought they did
- she really is the most powerful player in the game like she says she is, despite editing to the contrary
Won't win if:
- the jury has any sense
- there is any justice
- in her closing remarks she calls the jurors 'stupid retards'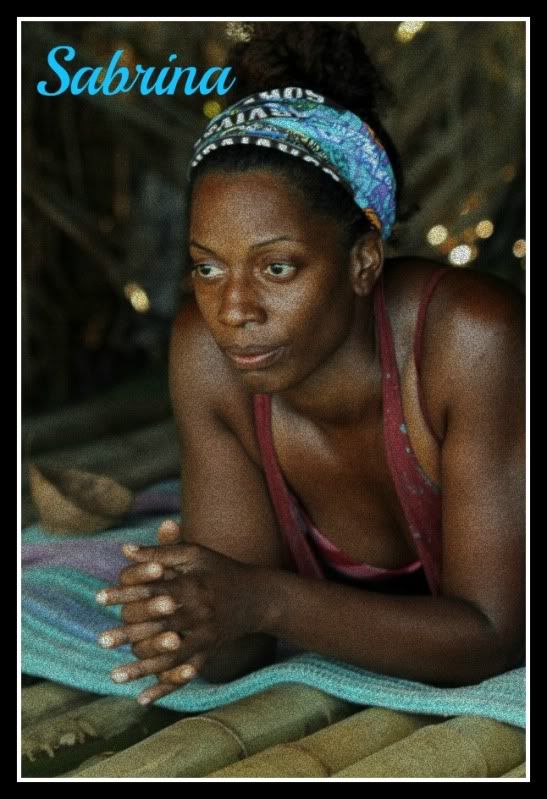 Will win if:
- she's as eloquent and likeable as people seem to think she is. I couldn't say, they barely show her.
Won't win if
- theres a logical reason that she has barely been shown (ie because she doesn't win).
Will win if:
- Probst forgets to give his usual instruction to the jury to remember that "tonight you will be voting FOR the person you want to win". Confused and drunken jury accidentally vote for her.
- the first hour of the finale features her making a series of amazing strategic moves that she saved until the very end and everyone agrees she's the best player to have ever played the game.
- she has been fermenting seafood in a hole in the ground for 3 weeks and she is going to drop little pieces into her opponents mouths while theyre sleeping to have them medivacced due to food poisoning.
Won't win if:
- Anything else happens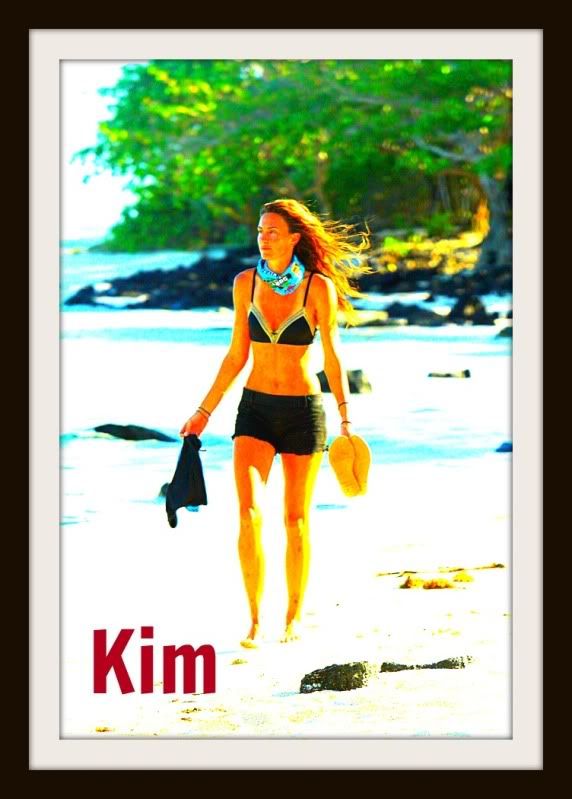 Will win if:
- the edit for the last 8 weeks actually makes sense
- people use logic
Won't win if:
- she confesses to all her duplicitous acts like a mustache twirling villain, actually twirling her mustache as she does so
- people are just turned off by her mustache
My money's on Kim. I think she has played a Boston Rob-ish gamebut had to have a little more subtlety since the players she was up against were only mostly stupid and not completely stupid. Only a bunch of bitter betties are going to stop her, I think.
Think someone other than Kim is winning? You're crazy. I don't wanna hear it.
kungfuhippie@tvfunspot.com
For More Survivor: One World Island News visit:
SirLinksalot: Survivor: One World